3 days morocco tour from marrakech
3 DAYS MOROCCO TOUR FROM MARRAKECH TO MERZOUGA
3 Days Morocco Tour From Marrakech
=> MARRAKECH TO MERZOUGA 3 DAYS TOUR ITINERARY
   The 3 day Morocco tour from Marrakech to Merzouga is a fantastic way to experience the stunning natural landscapes, fascinating culture, and welcoming hospitality of southern Morocco. After departing from the bustling city of Marrakech, you'll drive through the beautiful High Atlas Mountains, where you'll enjoy breathtaking views of verdant valleys, soaring peaks, and traditional Berber villages. You'll stop at the famous Kasbah of Ait Benhaddou, a UNESCO World Heritage Site, and one of the most iconic examples of traditional Moroccan architecture. You'll have an opportunity to explore the winding alleys, narrow staircases, and intricate buildings of this historic fortified city, which has served as a backdrop for many famous movies and television shows. As you continue towards Merzouga, you'll pass through numerous other picturesque landscapes, including fertile valleys filled with palm groves, dramatic gorges cut through the red rock, and vast expanses of desert dotted with oases and dunes. You'll also have the opportunity to visit local markets, meet Berber artisans, and learn about the fascinating history and culture of this region of Morocco. When you arrive in Merzouga, you'll be awestruck by the beauty of the Sahara Desert.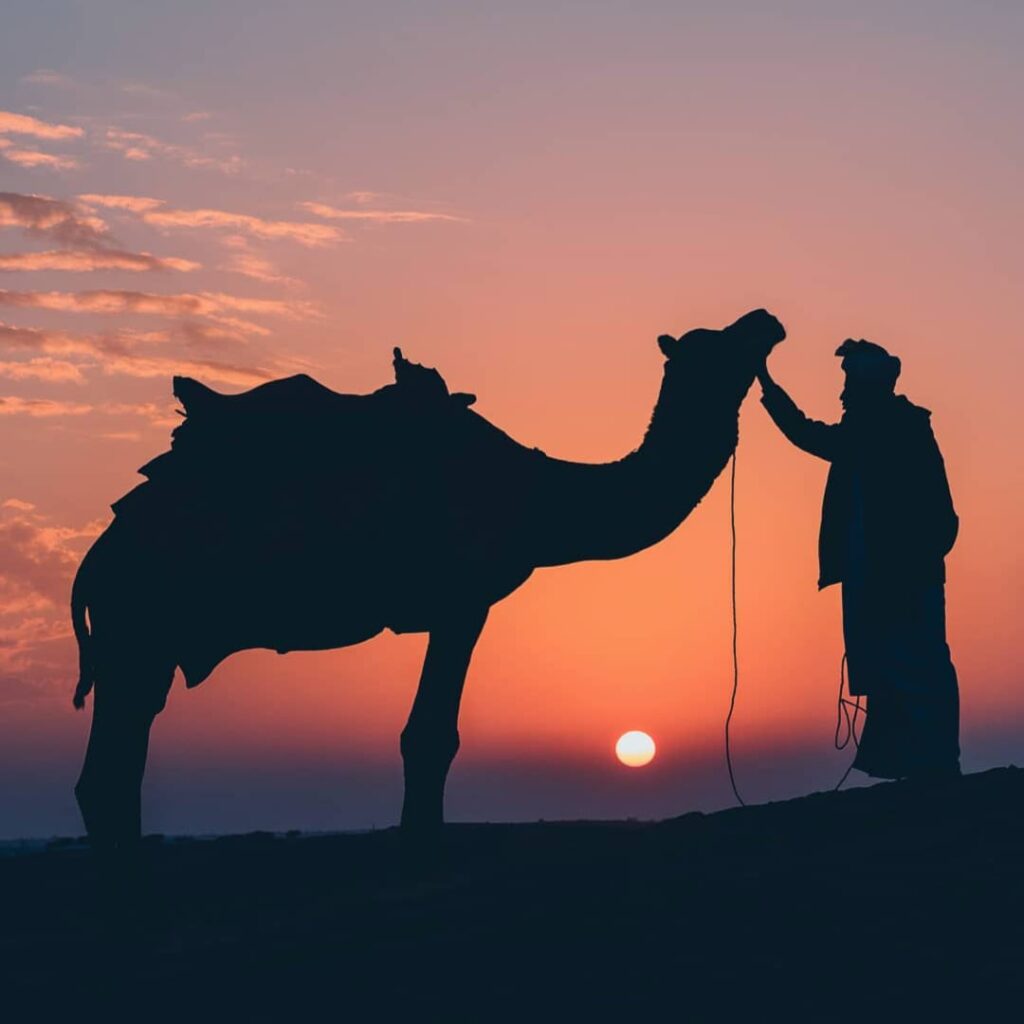 MARRAKECH TO SAHARA 3 DAYS TOUR ITINERARY
MARRAKECH TO MERZOUGA 3 DAYS TOUR
          DAY 1: MARRAKECH – ATLAS MOUNTAINS – KASBAH AIT BEN HADDOU – DADES VALLEY 
We will start our fascinating 3-day tour from Marrakech airport or your hotel, hitting the road and driving through the Atlas mountain range, where we can stop to enjoy panoramic views of several Berber villages. And down to the Kasbah of Ait Ben Haddou. The Kasbah is a gorgeous place where the buildings are ancient and traditional. You will feel as if you have gone back in time to the gladiator's days. It's where several blockbuster films got shot, Classic films such as The Mummy and Lawrence of Arabia are among the many filmed in this Kasbah. Lunch on the first day will be at Kasbah Ait Ben Haddou before heading to our next destination. Which is Ouarzazate, often referred to as the "gateway to the desert." In Ouarzazate, we will stop at the Atlas studio before heading into the Dades Valley. Here you can rest and relax in a private guest house in Dades, with a private bathroom, and enjoy the culinary delights of an evening Moroccan dinner.
          DAY 2: DADES VALLEY – TINGHIR – TODRA GORGE – MERZOUGA   
We will have a hearty breakfast in the guesthouse and head to Todra Gorge. Todra Gorge is simply stunning, it's where mountains cover the sky, and its beautiful scenery makes you wonder why it was not included in the list of wonders of the world. After lunch on the second day, we will take the road through Erfoud to Merzouga. Overnight camping in the desert Merzouga is a spot in the heart of the desert. Here we will board our camels. And ride through the dunes of Erg Chebbi toward the camp, where we will spend the night. You'll enjoy an evening with Berber music and dancing under the bright stars. You will have dinner and breakfast at the same camp before terminating our last day of travel back to Marrakech.
          DAY 3: MERZOUGA – OUARZAZATE – ATLAS MOUNTAINS – MARRAKECH:           
We will return by camels to Merzouga, and from there, we will travel again through the Draa Valley, where we will see the sights of Rissani, The Moroccan architecture in palaces, gates, and temples is worthy of many photographs. On the last leg of the tour, we will drive through Nkob, then Tamnougalt, before returning to the familiar town of Ouarzazate. Lunch is available at any café before we head back to Marrakech through the Atlas Mountains and terminate our 3 days from Marrakesh to Merzouga. Arrival in Marrakech expected around 20:00
Private 4×4 vehicle with A/C (or minibus).
Fuel.
English/spanish speaking language.
Pick up from your hotel / riad or airport.
Night in Boumalen (hotel /riad).
Night in the desert.
Camel ride for sunset or sunrise (a camel per each).
Breakfasts.
Dinners.
Lunches.
Drinks.
Enterance fees to monuments.
3 days MOROCCO tour from marrakech
3 DAYS IN MOROCCO FROM MARRAKECH
3 DAYS TOUR FROM MARRAKECH TO MERZOUGA TESTIMONIALS
We had a three day tour from Marrakech to the desert, our driver was Hassan. The experience was amazing, the driver was fluent in English and kept us entertained and happy for the whole tour. He knows the country by heart and gave us great tips for places to visit, food and even history and details of the country, that made us feel we were having a genuine experience. In Hassan we saw a great guide, friend and even photographer: we could not have asked for something better. We absolutely recommend this tour!
BOOK YOUR 3 DAYS MOROCCO TOUR FROM MARRAKECH TO MERZOUGA