3 DAYS DESERT TOUR FROM FES TO MARRAKECH
FES TO MARRAKESH 3 DAYS TOUR
3 DAYS SAHARA TOUR FROM FES
On this 3-day Sahara Desert tour from Fez to Marrakech through the dunes of the Sahara Desert Merzouga, you will discover some of the best places in Morocco. See the beautiful dunes of the Sahara Desert in Merzouga (Erg Chebbi Dunes), ride a camel, and spend the night in a Luxury desert camp. Cross the Middle Atlas and see the most amazing places in Morocco, such as Ifrane, the Seder Forest in Azrou, the Ziz Valley, the Todra and Dades gorges, the kasbahs of Ait Benhadou, the Atlas Mountains, and much more. This tour is the best way to travel between the two imperial cities of Fez and Marrakech, discover a lot about Morocco, and enjoy the Sahara Desert experience with this 3-day tour from Fes.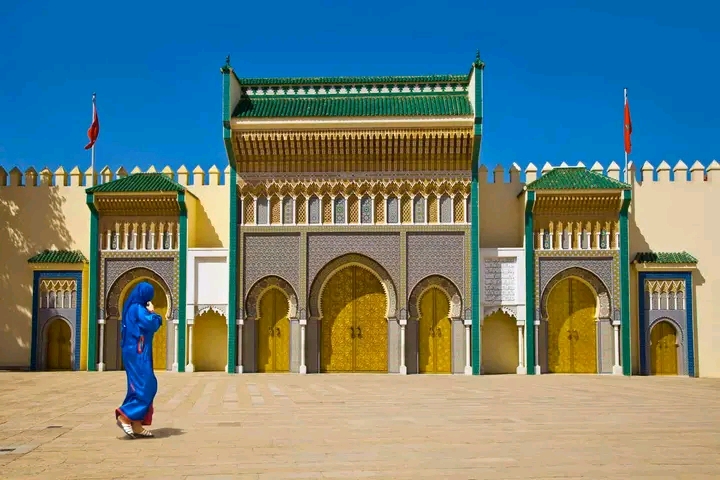 => MOROCCO ITINERARY: 3 DAYS FROM FES
3 DAYS PRIVATE TOUR FROM FES
          Day 1: Fes – Midelt – Erfoud – Merzouga – Erg Chebbi.
At 8:00 a.m., we start our 3-day desert tour from Fes to Marrakech through the Sahara. We travel to Midelt through the Atlas Mountains and the cedar forests of the Middle Atlas. We will pass by Ifrane, a charming ski resort, and Azrou, an important handicraft center specializing in cedar woodworking. We will arrive in Midelt for lunch. After lunch, we will travel to Erfoud and the desert. Once you reach the Erg Chebbi dunes, a little off-road will take you to the edge of the golden dunes where the camels are waiting for you, your luggage will be loaded into the four-wheel drive vehicle and taken to the camp, and you will be able to a beautiful camel ride through the dunes and admire the majestic Sahara sunset on the way to the camp. Upon arrival at the place, you will be greeted with tea and smiles. They will accompany you to their beautifully comfortable private tents, equipped with bathrooms and showers, where you can relax and unwind before dinner. After a delicious dinner, the fire will be lit, and a festive atmosphere will reign with the music of the staff and guests under the starry desert night.
          DAY 2: Merzouga – Rissani -Todra Gorge-Dades Gorge.
After waking up for a beautiful sunrise sight, and an outdoor breakfast, you will have breakfast at the camp, pack your bags, and return on camels or a four-wheel drive, leaving the dunes behind. Back on the paved roads, we will head to Erfoud, known for its fossil mining. We will drive through Palm Grove and the Savannah Desert. We will stop for lunch, and then take a short walk around Todra Gorge. We head to our stop, Dades Gorge. Dinner and overnight will be in a hotel or riad. 
          Day 3: Dades Gorge – Skoura – Ouarzazate – Ait Benhaddou – Marrakech.
After breakfast, we will take a short walk through the gorges before continuing our 3-day Morocco desert tour from Fez to Marrakech. We will drive through the Dades Valley through El Kelaa Magona, known as the Valley of Roses and the road of a thousand kasbahs. We will visit Ouarzazate and stop for lunch in the village of Ait Ben Haddou. We will have time to see the famous UNESCO nature reserve, which has been the filming location of many movies such as Gladiator, The Arabian Forest, and many others. We will drive through the Tichka Pass, arrive in Marrakech, and terminate our 3-day tour from Fes.
3 days tour FROM FES TO MARRAKECH details :
Private 4×4 vehicle with A/C (or minibus).
Fuel.
English/Spanish speaking driver.
Pick up from the hotel/riad or airport.
Night in boumalen (hotel/riad).
Night in the desert.
Camel ride for sunset or sunrise (a camel per each ).
Breakfasts.
Dinners.
Lunches
Drinks
Enterance fees to monuments
moroccO itinerary 3 DAYS FROM FES
3 DAYS DESERT TOUR FROM FES
3 DAYS ITINERARY FROM FES TO MARRAKECH TESTIMONIALS
3 DAYS IN MOROCCO FROM FES
Our trip to Morocco from Fes to Sahara and then to Marrakech was absolutely fantastic! Mohamed was amazing helping organize our trip, accommodating all of our requests prior to arrival. Our guide Khalid was a really helpful, caring and knowledgeable man, with a good sense of humor. We highly recommend them if you want to visit Morocco and have an unforgettable time.
BOOK YOUR 3 DAYS MOROCCO TOUR FROM FES TO MARRAKECH